A Place
Your Kids Will Love
Tiny Hands Enrichment Center Inc will deliver the same love and individual care to your child as they would find in a home childcare setting – with an added educational component and teaching Christian values. Our facility boasts an open floor plan full of vibrant colors that encourages interaction, activity, and learning.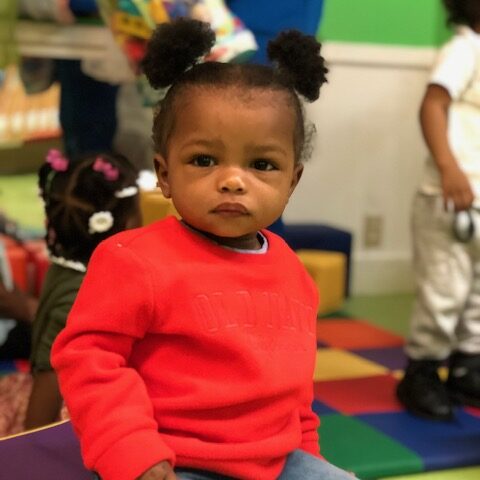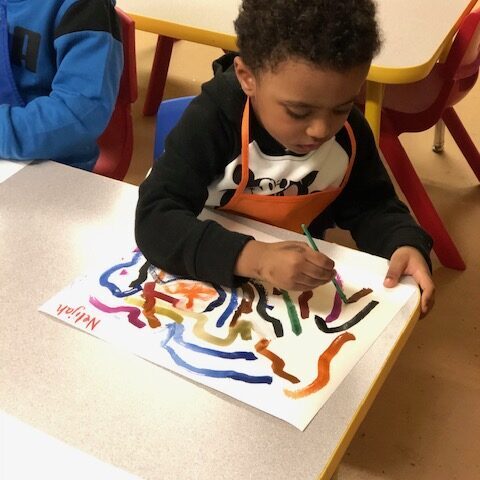 Our programs encourage health, fitness, and musical creativity. We whole-heartedly believe each child learns at their own pace but also learning through play every single day.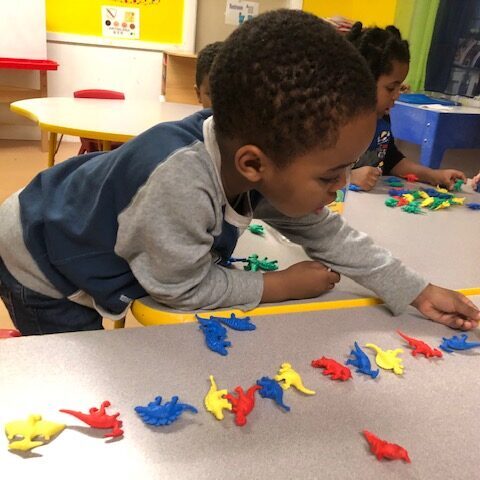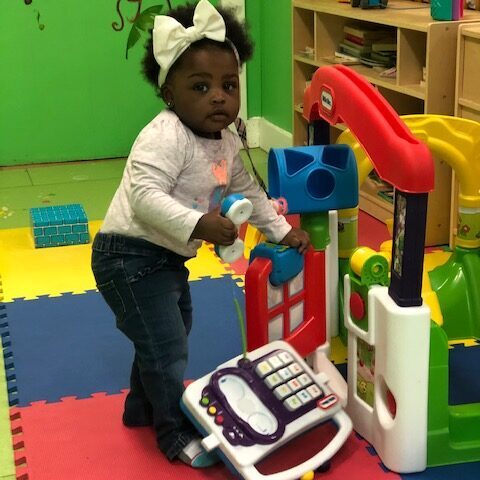 Tiny Hands Family Daycare is an extended facility previously established as an in-home daycare founded in March 2006. After 13 years, Tiny Hands Family Daycare changed its name to Tiny Hands Enrichment Center Inc, where our employees have cared for numerous children and opened new doors on November 19, 2018.
The increase in demand for our team's services has validated our direction and mission of providing a supportive and loving atmosphere in the larger childcare center. After researching current childcare options, it also became evident that the "one size fits all" approach of many existing local and national childcare options did not fit into the T.H.E.C approach to childcare. No methodical classroom routines with little room for spontaneity and little room for children to play and learn through play were not the model for Tiny Hands Enrichment Center Inc.
Boosting Education for Future
Our teachers are encouraged to expand on the traditional curriculum using creativity, activity, and play while encouraging them to think outside the box. Our teachers have the freedom to teach in different ways to meet all of our T.H.E.C children's unique learning styles. We also work with our families to help ensure that learning flows from classroom to home and vice versa.
Bringing over a decade of home childcare experience to Tiny Hands Enrichment Center Inc, we will never lose our core values. We will never forget that our goal is to create a caring environment for growth, learning, and memories that will last a lifetime.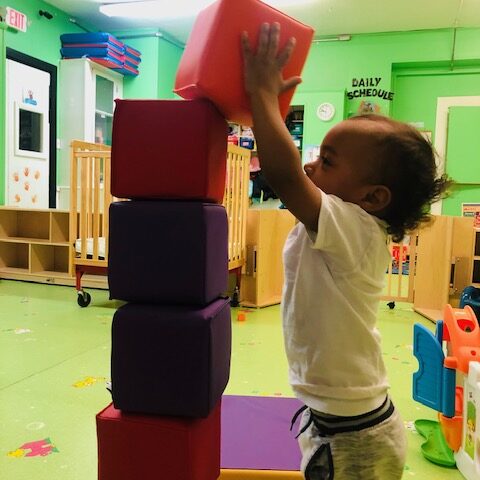 We think learning should be fun – So, we build our program activities in a way that promotes just that! Studies show, again and again, the important role play has in our children's learning experience. We learn best through PLAY.
We strive to be a natural extension of your FAMILY. We know that we are successful only with your support.
Physical activity and proper nutrition are the cornerstones of our program. We believe that fueling the body appropriately is the first step in overall HEALTH & WELLNESS.
Your child's needs and learning style are unique – just like them. We work with them as INDIVIDUALS.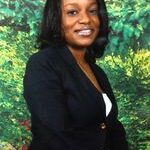 Director Meyers

Ms. Dayanara
My name is Dayanara Rodriguez. I am a Preschool Teacher at Tiny Hands Enrichment Center. I was born in Puerto Rico but was raised in Boston, MA, for most of my life. I studied at Urban College of Boston and am currently completing my credits for my Associate of Arts for Early Child Care Education. My hobbies that I enjoy the most is spending time with my family and friends and going to the mall. My skills as a Preschool Teacher is the curriculum. I enjoy coming up with different activities that would allow children to grow developmentally.
My personal goal in life is to be the best version of myself, never give up on what I want to accomplish, always promote positivity to myself and others. My professional goal is never to give up when things get challenging and keep moving forward to become the best person I can be. My Mission statement is, "Always believe in yourself, never let someone stop you from doing what you want to do in life. Maintain a positive mind and promote positivity to others as well."
Ms. Ika
My name is Ms Ika Farfan I am the Teacher Assistant for the Toddler Preschool/Orange Room. I have been working at your preschool for more than a year. My aim is to keep a smile on your kids faces with playful learning and love. My interest are spending time with my 2 boys and my husband, swimming, Art and Netflix.
Even though, I received my degree in Behavioral Sciences and Sociology this will allow me to enhance my abilities and adapt to various behaviors while learning more within the field of Teaching.

Ms. Lydia
Hello, my name is Lydia Oliver, and I have been teaching young children for over 10 years. I was born and raised in Boston, MA. I am a proud mom of 2 beautiful little girls, 1 and 5 yrs old. I am currently working on my last two semesters, in Early Childhood Education, at Roxbury Community College.
Since I was a child, I always knew I would be a teacher. The happiness I feel in my heart every time a child learns something new is incredible! I enjoy exploring new things with them, as well. If they ask how something works and I don't know myself, I'll look it up and then show them. "Can you color on play dough?" I don't know, but we will try together and find out! The light in their eyes when we do the experiment and find out is the best thing ever! Moments like that make teaching the best profession.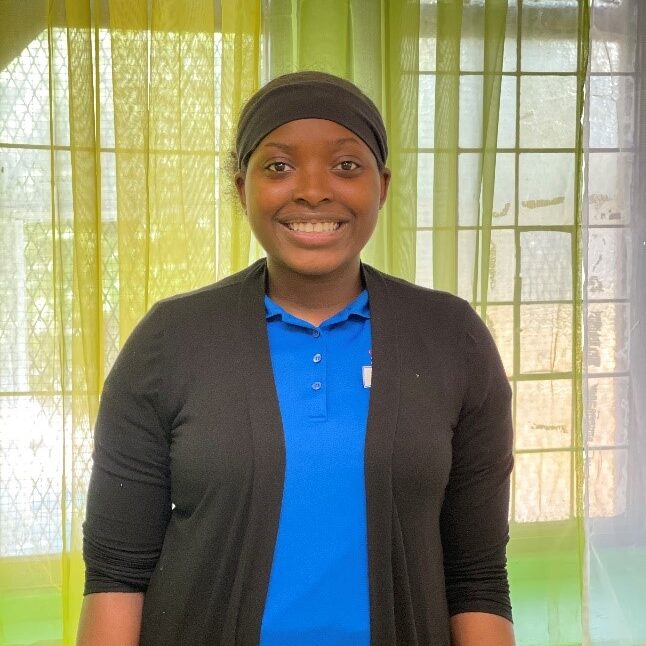 Ms. Briana
Hello my name is Briana Scott. I am currently the teacher assistant for the infant/ toddler class . I was born in Hawkinsville Georgia and raised in Boston Massachusetts. I went to Edward M.Kennedy For Health Careers for 4 years and graduated in 2020 and I'm currently looking forward to taking classes at Bunker Hill for Early Childhood Education.
The hobbies that I enjoy is babysitting, doing nails, and dancing. Ever since I was a little girl my passion for kids has always been very strong. Some of my special skills include making the children feel safe, providing a clean environment, nurturing and caring for them. I believe each student learns in their own special way so I'm able to bring different creative ways to our curriculum.
Directing my own child care center is one my biggest goal. I plan to take this experience by working with your children to be a way to grow for all of us.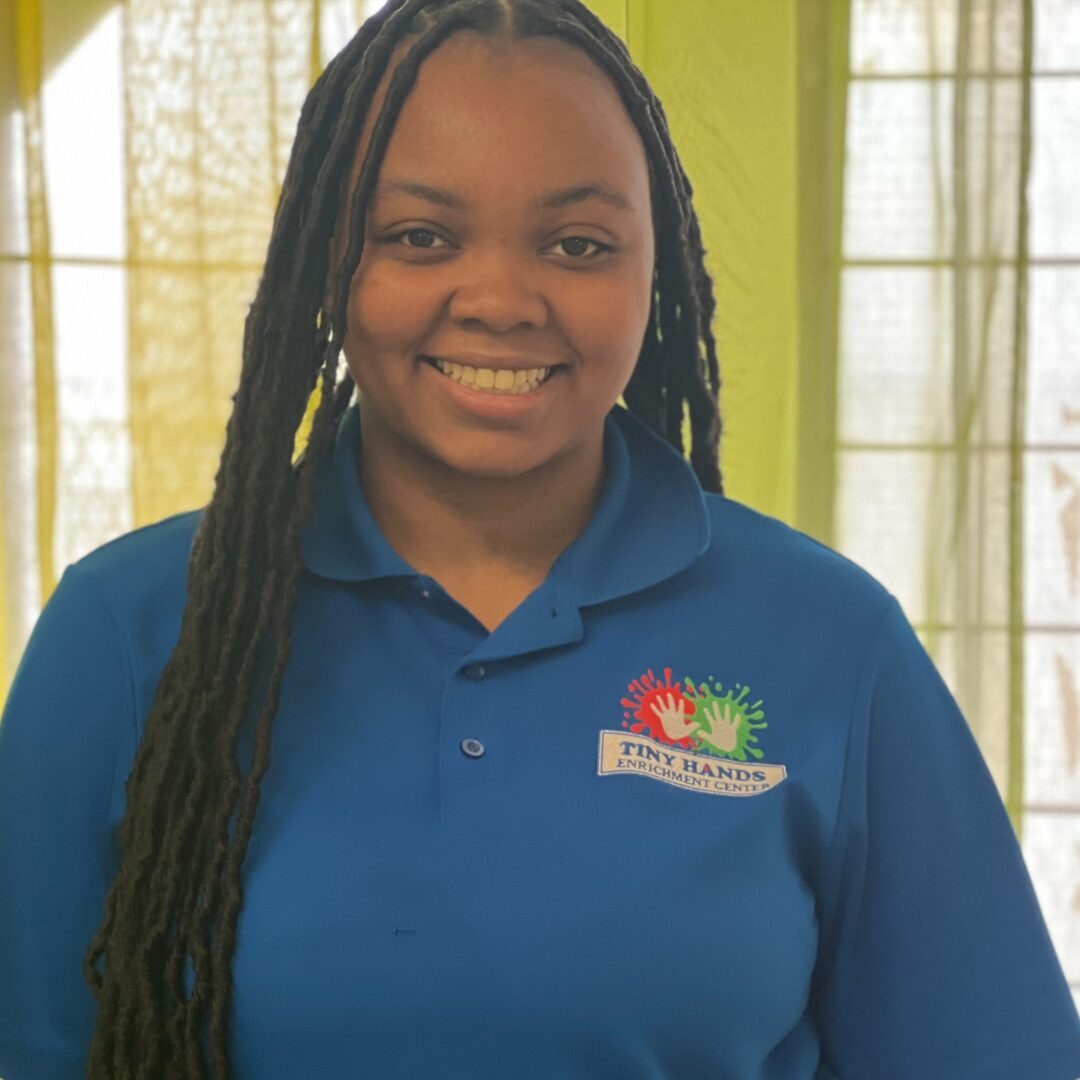 Ms. Jada
My name is Jada Singletary. I am the Toddler teacher here at Tiny Hands Enrichment Center. I'm from this small town called Hawkinsville Georgia I'm the oldest on both sides of my family. I moved to Boston in 2018 after I graduated high school. I have a son who I love so much. I enjoy reading and family time.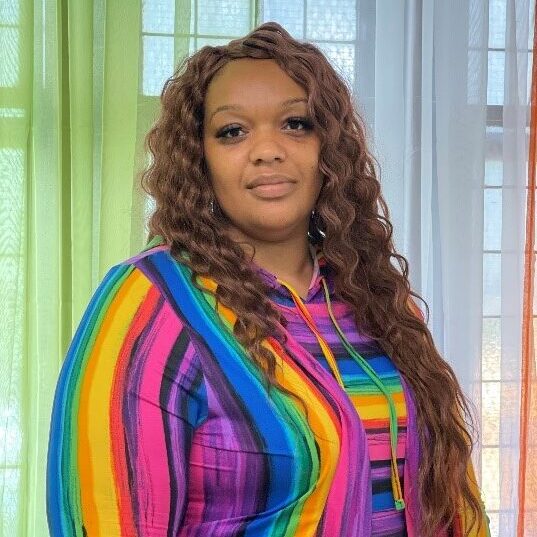 Ms. Junita
My name is Junita Hampton, I am the Infant Teacher at Tiny Hands Enrichment Center. I was born and raised in Brockton I come from a large family of 8!
For the past 23 years I have spent my time nurturing, caring for, teaching , and loving children. My journey began at the age of 16 volunteering for a teen mom support group out of Brockton. After graduating high school and after giving birth to my first born at 22 years old I realized loving children is my passion, I have been doing it ever since! Now with 3 children of my own I have accomplished and learned so much including becoming a certified teacher. On my free time I am successful Event planner! While under my care you can be sure your child will experience different aged appropriate activities filled with fun learning experiences .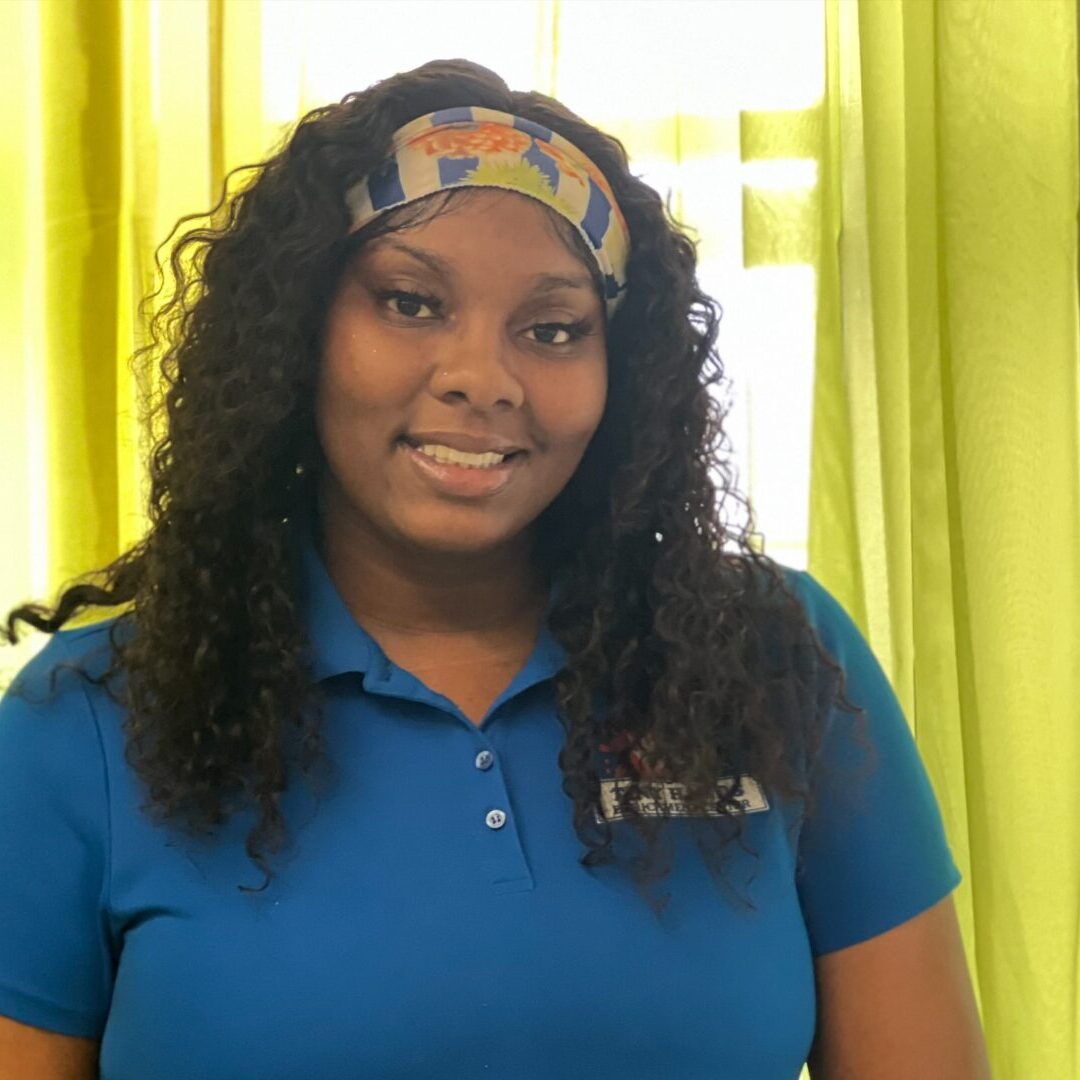 Ms. Kennette
My name is Kennette Pannell. I am the Toddler teacher here at Tiny Hands Enrichment Center. I was born and raised in Boston. I'm a mother to a gifted autistic child who I love dearly. Since I was 12 years old, I spent most of my life as the family baby sitter then I obtained a nanny job for a year. After gaining more experience I branched off and applied for my first assistant teaching position in 2012-2013 at a childcare center. In there year of 2014, I became a certified teacher because I love teaching and being around children. Going into the Early ChildCare Education field and becoming a child care provider was one of the best decisions I have ever made.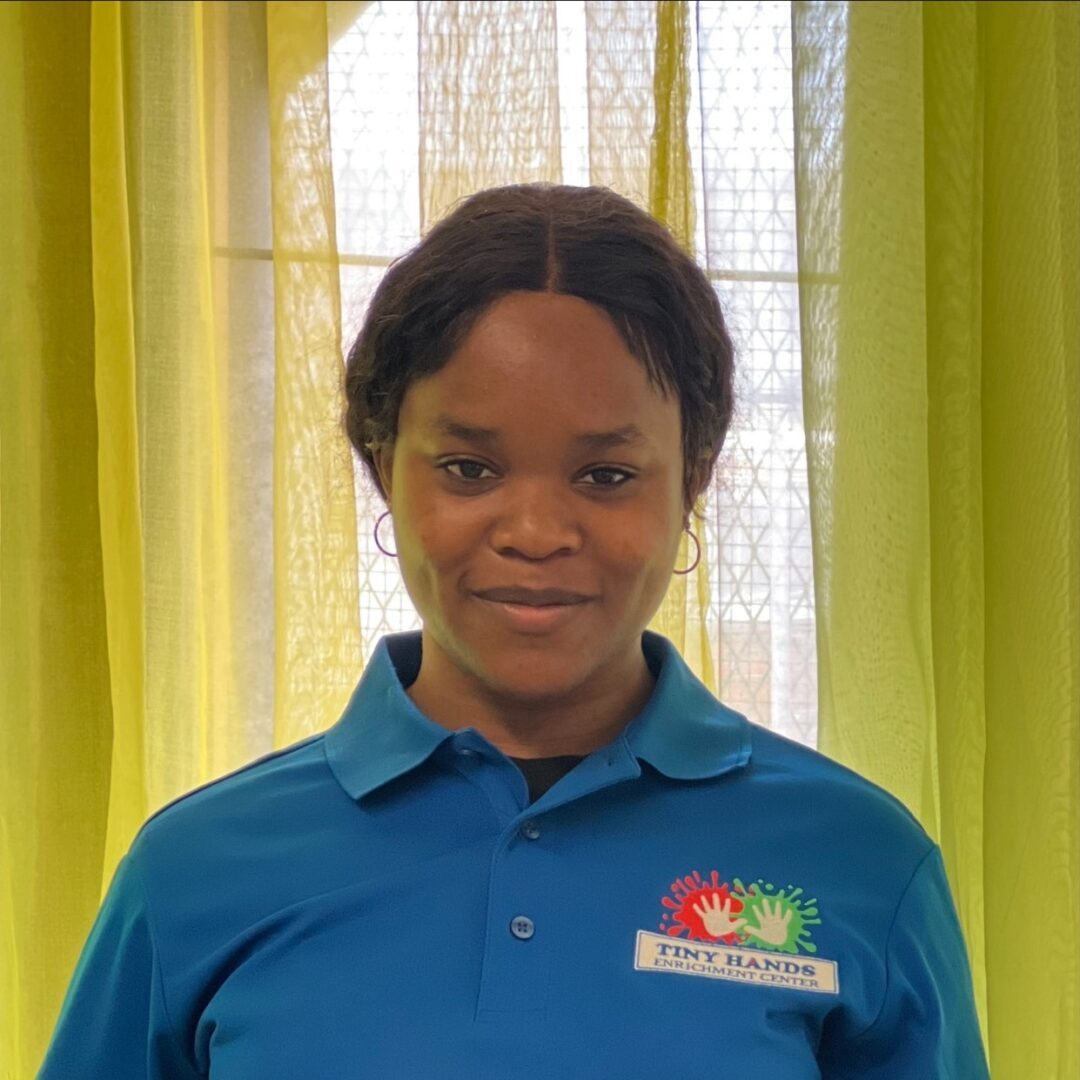 Ms. Pascal
My name is Pascale Guillaume. I was born and raised in Brooklyn, New York. I'm bilingual and I also speak Haitian Creole. I've studied Biological Science for three years and earned an associate's degree. I'm currently enrolled at Baystate College, where I'll be studying nursing. At Tiny Hands Enrichment Center, I'm employed as an assistant teacher. I've spent a lot of time working with preschoolers. Painting is another hobby of mine. I am able to express myself through painting and I would love to share the work that I do. I want to continue doing the work that I enjoy.